Trust. That's what it's all about when it comes to forming a tight community, both inside and outside of work. I started this email list over 4 years ago. Many of you have been rocking with me since the beginning. Your trust in me to be one of your go-to resources for tax & business knowledge is immense. So today's email will be a bit special.
Today, I'm interrupting my usual tax advice to get real with you. You know the Tax Chick side of Chika, but I want to share a little bit about me outside of work.
My life outside of work can be described by three words: Zen, Ease, and Laughter. ​
​
When work is turned off in my head, life is chill. I do the things I enjoy. It's as simple as that. Whether it is sleeping, catching up with a friend, or being outside… I do the things I need to feel at peace. I value the time I have outside of work because it allows me to slow down and recharge.
​
While working, I am focused on client relationships and how I can best support the people that trust me with their business. When I'm not working, it is just me being in the present. There is no drama, no arguments, no overthinking. It's an easy headspace to be in. I have friendships with people who understand me. There is no need to act in a certain way; I'm authentic to myself, do the things I enjoy, and say no to the rest.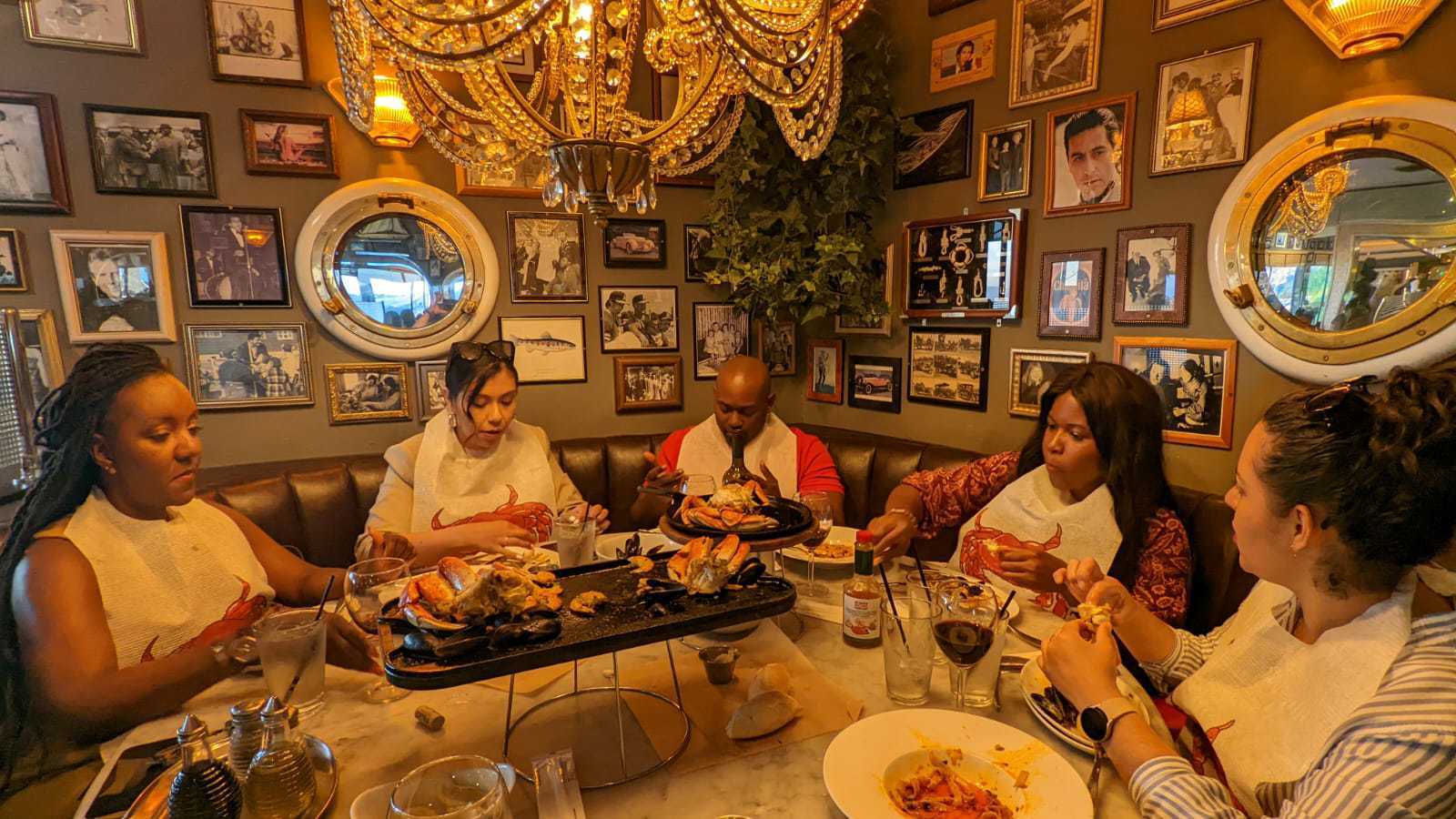 My passions outside of work are much stronger than my passions in my work life.
I am passionate about bringing people together and enjoying life. F**k trying to always be right, I don't care about that. I genuinely want to get to know the people in my life. Even as an introvert, I can't deny my passion to connect with others. My life is uplifted when I hear how other people are doing the things they love, unapologetically. I want to be surrounded by a diverse community who are living their lives the way they want.
​
Life is hella serious. We need to celebrate each other. While we can't ignore the horrific events that take place in the world, we can control how we live our lives. The evil things that happen in life aren't going to change overnight. However, it is vital to our health and longevity to come together and share joy as often as possible.
​
The things that energize and de-stress you outside of work matter just as much as your professional success. ​
​
The time I have outside of work is spent doing the things that make me feel good. Some days that might be happy hour with friends. Other days, it's taking a walk and spending time in the sun. And a lot of days it's sleeping in without setting an alarm and being alone for the day (so zen!).
​
​
We get caught up in the noise of others, easily. Whether it's Instagram subliminally telling us we aren't good enough or influencers preaching a new diet + workout routine… We get lured into living a life that is not authentic to us.
​
When you reflect on your life over the last few years, think about how you felt through various situations, surroundings and events. Sure, your business milestones and client success are important. But when you think about the things that make you feel your best and make you smile, the things that happen outside of work will matter most.
​
And I'm pretty sure that taking what you need, as often as possible, will contribute to business success. 😉
​
That's my brain dump for the week. I hope it resonated with you. ❤️